Speedy find and fix to avoid deadline disasters
16 January 2017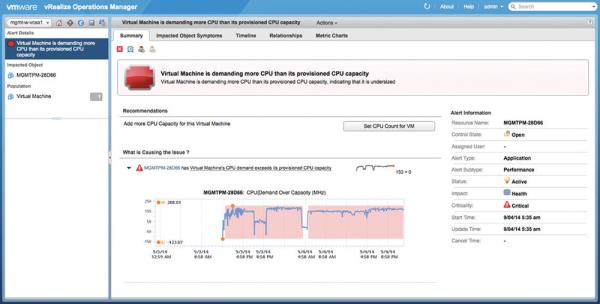 Revenues suffer if deadlines are missed, even by a few minutes, at The Times, The Sun and The Sunday Times. The publisher, News UK, decided to overhaul its on-premises IT infrastructure after experiencing multiple unforeseen instances of downtime from service failures and interruptions.
It also realised that its ageing and disparate monitoring applications were performing poorly. Issues were taking too long to identify, and fixing them involved numerous employees from different parts of the company.
In September 2014, News UK and two associated companies moved into a 17-storey building called The News Building (aka 'Baby Shard') by London Bridge, Southwark. 
Its IT kit comprises 72 Cisco UCS servers, split between two data centres, running VMware virtualisation software and Linux and Windows. And it has infrastructure, management and monitoring applications, as well as a content management system and specific editorial and workflow applications.
News UK sought to replace the handful of different tools used to monitor the virtualised data centre with one product for a holistic view of software applications. After testing, it rolled out Blue Medora's True Visibility Suite for VMware vROps which is seamlessly integrated with News UK's on-premise Cisco UCS and Nexus systems, NetApp and Citrix NetScaler.
The company's storage and compute manager Juan Beetge says: "Having one holistic view of the infrastructure, we can now pinpoint the problem directly, and we know the right people within our company to call to address it."
As well as showing a default code and information of the fault itself, he says the new package saves time by offering recommendations to cure the fault.
Beetge adds: "Also, because users have more information in vROps from the different elements such as networks, they can see how their systems interact or rely on different components. Whereas before, those connections weren't visible which made troubleshooting more difficult.
"The management packs are great. They are very well thought of – small things like the icons make sense, how the information is presented, and the value they add to the whole VROps solution itself."
In addition, the data now available will also help News UK plan for tomorrow, with additional metrics from the new package that enable the company to understand what effect any changes in
IT will make on future capacity.